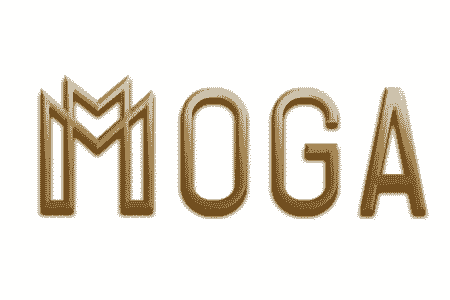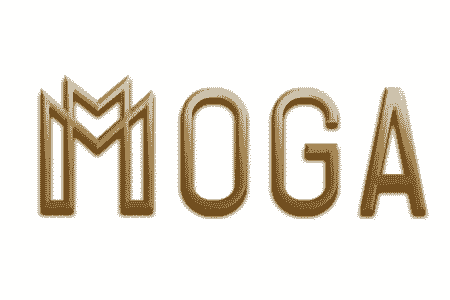 Beware! MogaFX is an offshore broker! Your investment may be at risk.
RECOMMENDED FOREX BROKERS
Don't put all your eggs in one basket. Open trading accounts with at least two brokers.
MogaFX is a licensed broker operated by an offshore company. Generally, the website presented meets the broker's standards, but there are some claims we consider deceiving. MogaFX also provides trading conditions too risky for the traders, so it's a broker we certainly don't recommend. You can find more about these in the full MogaFX review.
MogaFX REGULATION AND SAFETY OF FUNDS
MogaFX introduces itself as an Australian regulated broker, and it wasn't difficult to prove they have the authorisation required. However, their parent company is registered in St. Vincent and the Grenadines, which itself is a disturbing sign. MogaFX also claims to be SVGFSA regulated, and that's terrible nonsense for the SVG financial authority doesn't license or in any way supervise the brokers operating there. It's undoubtedly a red flag to note, notwithstanding the Australian authorisation they obtained.
The license certainly improves the MogaFX score, but the Australian brokers are not the ones we recommend, due to the lack of extensive customer protection. The only notable measure at the moment is the minimum capital requirement of 1 million AUD, which certainly puts the Australians behind. We consider your money unsafe if you deposit with MogaFX because there are some perilous trading conditions offered, which we are going to discuss in the next section. You can find out more about the Australian regulations following the link above.
Avoid MogaFX and see the CySEC (Cyprus) and FCA (Britain) regulated brokers we've chosen. Europe created a safe environment for the traders' funds by implementing strict rules brokers have to meet to get a license. The regulations mentioned include a minimum capital requirement of 730 000 EUR, segregation of the clients' deposits, negative balance protection of the accounts and predefined stop-out levels, to name a few. Most importantly, the deposits made by the traders are protected by the deposit insurance funds inaugurated to further contribute to the health of the system.
In Cyprus, the clients can claim up to 20 000 EUR in compensation, while the UK's guarantees are up to 85 000 GBP per client. Each EU member state is compelled to create its own deposit insurance fund, considered the last resort for traders if a Forex broker goes bankrupt.
MogaFX TRADING SOFTWARE
MogaFX provides both MetaTrader4 and MetaTrader5 accounts for the traders. They rely on the most popular Forex platform in the world beloved by the traders for its stability and ease of use. It comes with sophisticated trading tools and features such as Expert Advisors, Algo Trading, Complex Indicators, etc. Metatrader also created a marketplace with more than 10 000 trading apps currently available.
The lowest EUR/USD spread we saw while demo trading was 1.5 pips, a bit higher than the rest of the regulated brokers on the market. The spread is the price to execute a trade, so a lower difference makes trading more affordable and significantly improves the profit potential. Many regulated brokers offer as low as 0.1 pips difference with their micro accounts, so it's no hassle to find a better company to trade with.
Warning! The leverage levels provided are too risky for the traders! The minimum/maximum ratios possible are respectively 1:100 and 1:500, which are levels no longer considered adequate for retail traders. Precisely the risks involved made EU, UK and Australia (from 2021) force a leverage cap on the market- 1:30 as a customer protection measure while Canada and the US agreed on 1:50. We do not recommend brokers offering higher ratios due to the absence of adequate regulation, the risks aside. It's important to note, the new regulatory framework ASIC accepted will make it impossible for MogaFX to offer such leverage levels later this year.
MogaFX DEPOSIT/WITHDRAW METHODS AND FEES
The minimum initial deposit with MogaFX is $1000, ten times higher than the industry standards- $100 on average. It's strange to see a regulated company imposing such a requirement. The funding methods are Wire Transfers, Credit/Debit card, PerfectMoney, FasaPay, Sticpay and Bitcoin– direct payment or via crypto exchange. We recommend bank cards funding because it allows to chargeback within 540 days from the deposit date. On the other hand, wires and Bitcoin payments are final, and it's impossible to get a refund.
There are no minimum withdrawal requirements, but the withdrawal fees are challenging to comprehend. As we understood, different charges apply depending on the withdrawal method, but it seems illogical to withhold $25 for Wire Transfers. MogaFX claims to process the withdrawal requests within 48 hours, actually meeting the industry standards.
The inactivity fees are unknown, and that's a disturbing sign whatsoever. Trustworthy brokers explicitly define their dormant account policy, so MogaFX once again undermines its own integrity.
There are bonuses available, but the additional provisions introduced significantly worsen the trading conditions. To become eligible for withdrawal, traders should execute 20% of the sum in lots, a demand hard to fulfil. If the trader accepted $100 as a bonus, he/she would have to trade 20 lots, which is 2 mln USD in turnover, insane. You should know FX rewards are not free money but a leverage tool further increasing the risks for the traders. The European regulators prohibited the trading incentives a few years ago due to misunderstandings and the dangers involved. In fact, the Australians also agreed to take the same precautionary measure, but it will come into effect from the spring of 2021.
Overall, MogaFX is a regulated entity at times behaving as an offshore broker. They fail to specify critical conditions, but also push the traders into a hazardous trading environment. It's a broker we consider unsafe to trade with, so keep your money safe and avoid MogaFX.
HOW DOES THE SCAM WORK
A group of scammers usually operates many scam brokers, scam websites and call centres. Mostly, they rely on the quantity and create as many brokers and websites as possible. Then they would wait for traders and investors with little or no experience to bite. Nowadays, it's cheap to create a fraudulent website, and it looks like a profitable strategy, as the scammers carry on doing it.
Anonymous offshore companies are standing behind many fraudulent brokers. Jurisdictions such as the Marshall Islands, the Commonwealth of Dominica or St. Vincent, and the Grenadines are notoriously famous for not regulating their financial sectors adequately. The three mentioned do not even issue Forex broker licenses. It's easy for scammers to quickly incorporate companies there and unlawfully sell Forex products and services on regulated markets such as the Europen, American or Australian ones. Lack of regulation equals lack of customer protection and safety, so even if the broker is not ill-intentioned, the traders remain vulnerable. That's why you should always avoid offshore brokers, no matter the promises they make.
WHAT TO DO WHEN SCAMMED
Unfortunately, no one is immune to fraud. In case you got scammed, you need first to protect yourself from further risks. Contact your bank and explain to them your situation, they will give you necessary instructions to follow and will help you, if possible, recover your money.
Report what happened to you, file a complaint, contact the financial regulator, contact other government institutions related to trading and investing, call the police if you feel necessary. Seek help actively!
It's crucial not to rush blindly trying to recover your funds because many scam recovery agencies and individuals are stalking, aiming to double scam the victims. They ask for an advanced payment, but do nothing to help you recover your losses and pocket the money you've sent!
Share online your experience; it's important to protect others, as well. Be responsible!
Rich Snippet Data
Reviewer
TheForexReview
Review Date
2021-01-05
Reviewed Broker
MogaFX
Broker Rating